As the IoT (internet of things) continues to develop, more areas of healthcare are becoming digitized. It means there is a consistent increasing challenge integrate the technology with different healthcare scenarios. And the healthcare tablet is different from a common industrial rugged tablet as it has specific features designed for healthcare environments. Features such as anti-bacterial coatings, hardware security, mounting designs for placement, and enclosure made for easy sanitizing.
Intelligent digital tablet make healthecare easier and efficient.
Barcode and RFID systems can be integrated with healthcare computers for patient identification, medication management, labeling lab specimen collection, and tracking surgical instruments.  When dedicated healthcare application are integrated with cameras and speakers, patients can make easily touch screen video with the nurse .  This enables healthcare workers to still be present without having to stand bedside, which saves time and resources. Hosonton provide customed healthcare terminals with this capability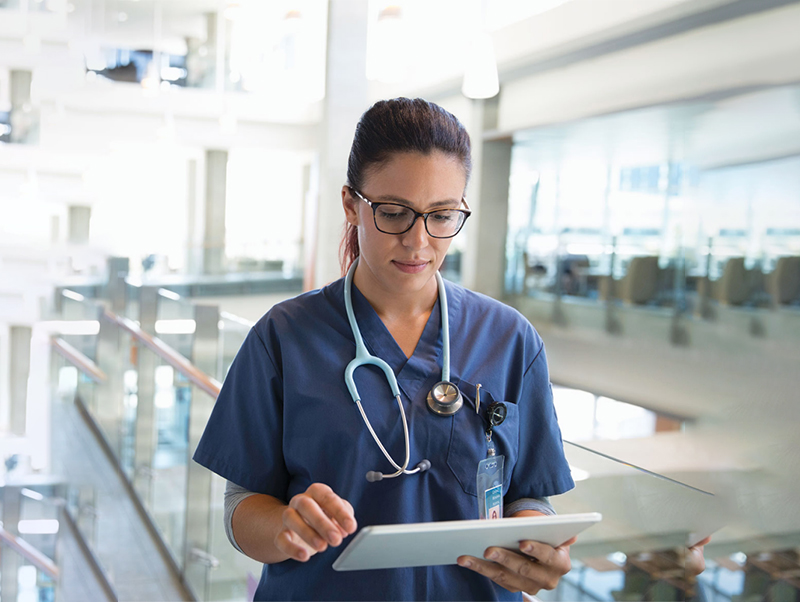 Portable PDA scanner make asset Management and Tracking simplified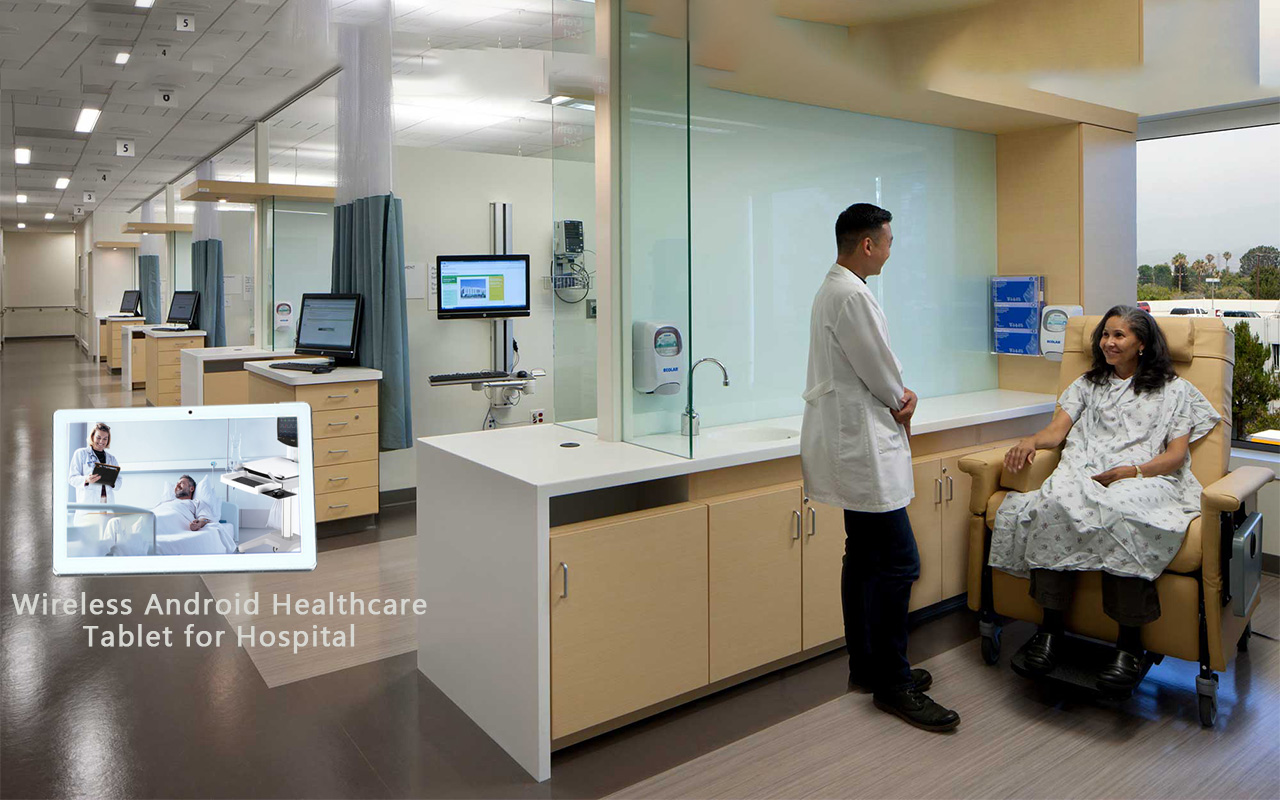 Healthcare equipments normally is especially designed and expensive. Keeping monitor the  tools and equipment in a large hospital institution is a time-consuming task, occupied valuable resources. Now handheld PDA scanner offer the suitable solution in a modern-day healthcare environment to efficiently track equipment ,hospital team will reduce the time spend on equipment maintance and focus on actual patient care.
Empowering Frontline Medical Workers with Nursing Information System
To ensure patient safety and help nursing staff avoid human errors, Hosoton provides the Healthcare solution for patient identification and medication tracking. The devices also offer better communication between nursing staff with point of care while performing bedside.
Urgency care is critical in healthcare industry. When a patient needs care immediately, the healthcare devices helps staff quickly get complete information of the patient and ensure they are receiving the right treatment. The Hosoton Nursing Solution can be customized for every user for better bedside care.
---
Post time: Jun-16-2022