Quality control of Hosoton
Hosoton's Quality Management is based upon a complete Quality Assurance Closed Loop Feedback System which provides solid and consistent feedback through the design, manufacturing and service stages to ensure continuous progress and quality improvement to reach customer expectations. These stages are: Design Quality Assurance (DQA), Manufacturing Quality Assurance (MQA) and Service Quality Assurance (SQA).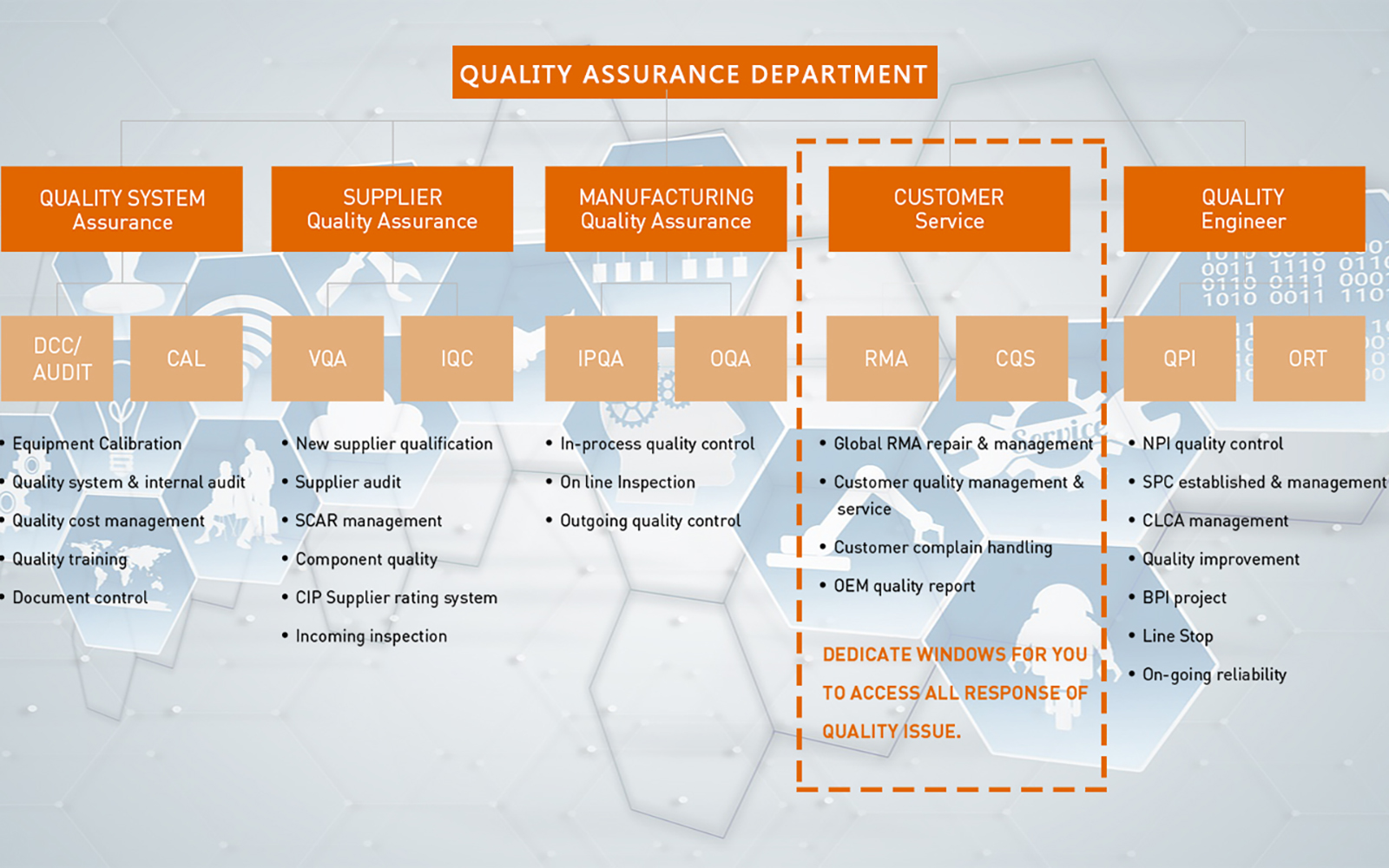 ● Design Quality Assurance
It starts at the conceptual stage and includes the product development stage to ensure quality is designed in by professional engineers. Hosoton's safety and reliability test labs ensure the products meet the standards of CE/UL/FCC/CCC . All Hosoton products go through an extensive and comprehensive test list for compatibility, function, performance and usability. Therefore, our customers can always expect to get well-designed device.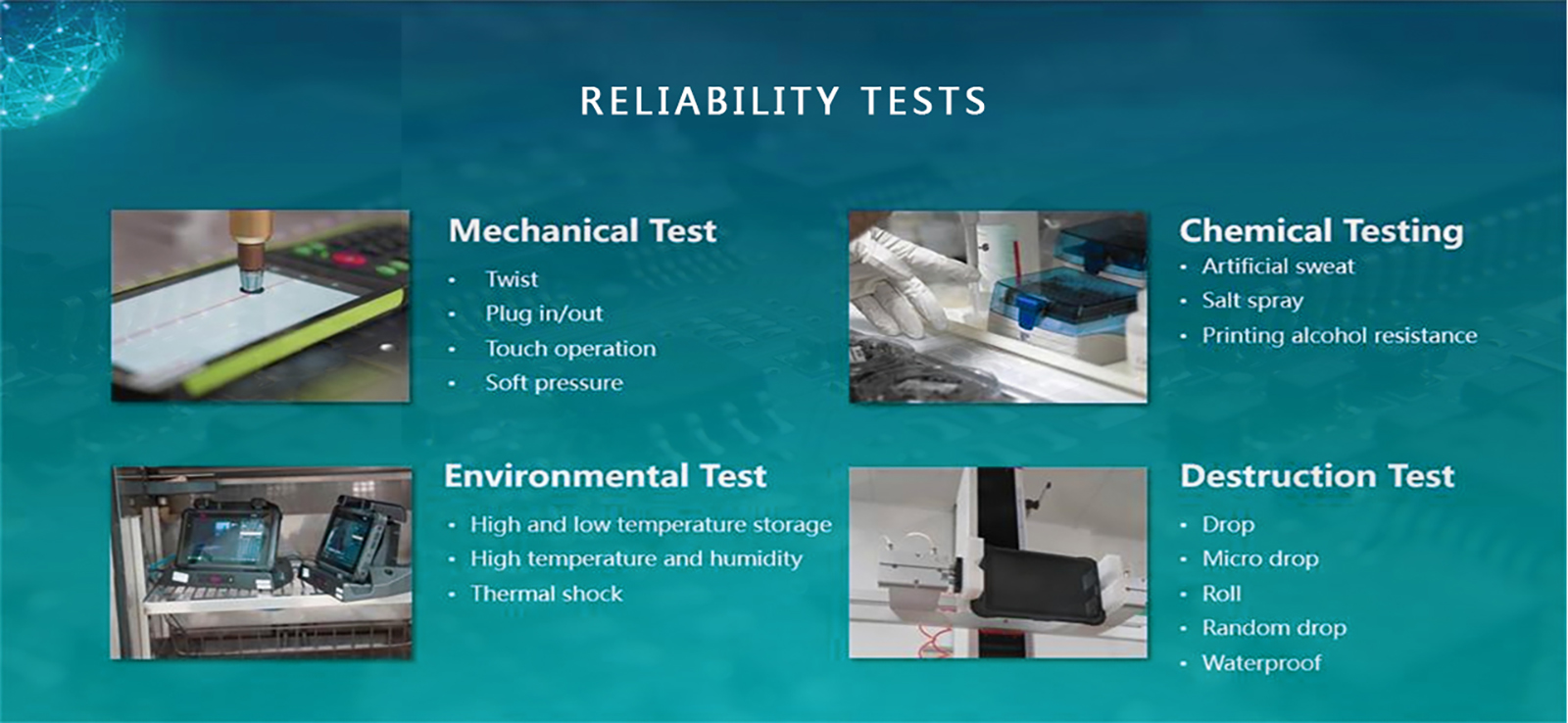 ● Manufacturing Quality Assurance
It is carried out comply with ISO-9001certification standards. All Hosoton products are built in professional facilities which run the production and quality testing equipment in a static-free environment. Additionally, all finished and semi-finished products have gone through strict tests in the production line and dynamic aging in the burn-in room. Hosoton's Total Quality Control (TQC) program includes: Incoming Quality Control (IQC), In-Process Quality Control (IPQC) and Final Quality Control (FQC). Periodic training, auditing and facility calibration are strictly implemented to ensure all quality standards are followed to the letter. The Quality Control Team constantly feeds related issues to R&D for improving product performance and compatibility.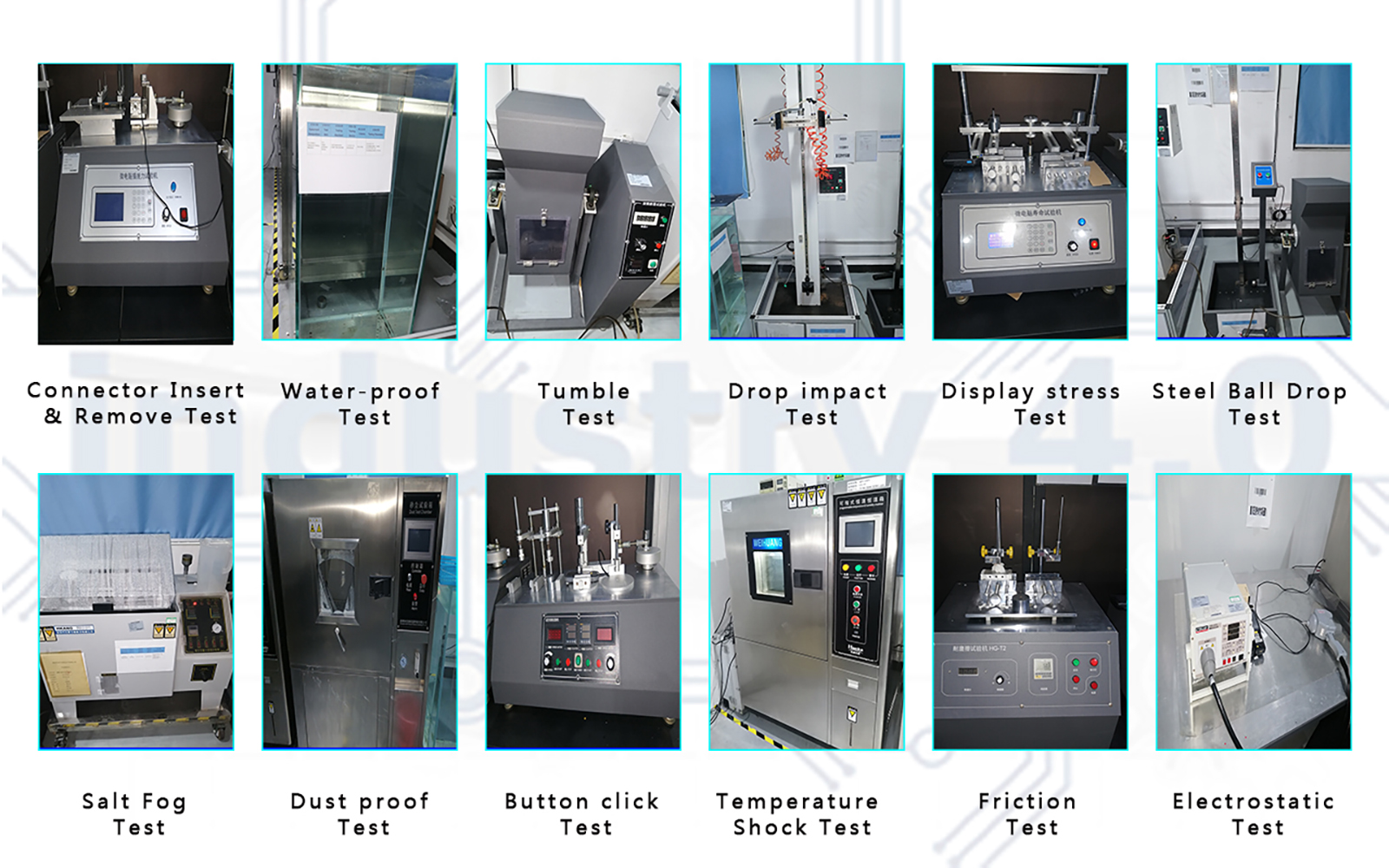 ● Service Quality Assurance
This part includes technical support and after-sale service. These are essential indicators to improve the cooperation experience of our customer .Regularly record their feedback and work with R&D and Manufacturing to strengthen our service capability in resolving customer concerns and improving product performance.